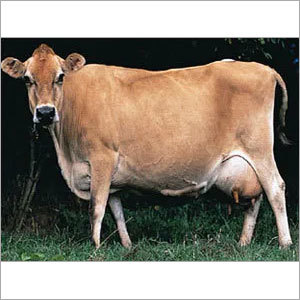 Jersey Cow
Product Code : 07
Product Description
Capitalizing on our vast knowledge, we have established ourselves as a well known supplier of
Jersey Cow.
This cow is famous for its high butterfat content, which is found in her milk.
Jersey Cow
is a small cow, ranging from only 400–500 kilograms (880–1,100 lb), which is available in varied age groups.

Key features:
Jersey offers high fertility and high butterfat.
The milk of Jersey is known for o4.84% butterfat and 3.95% protein.
Offered cow is veterinary assured and free from various diseases.